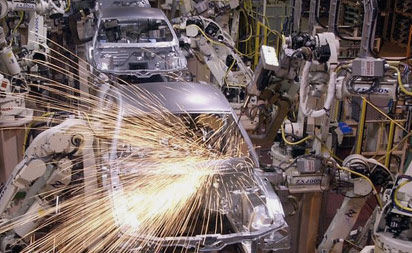 Define Budget and Expectations
Define the building quality, price per square foot and total monthly budget for office space. The office space broker will advise you if your expectations are on realistic. Visit with the tenant rep broker to make sure the amount of office space you are seeking is consistent with your current and projected number of employees. The density for most American offices is between three and six employees per 1000 ft. of net rentable space. (The difference between net rentable space and actual space is discussed shortly.)
Layout
The conceptual layout is important unless you're planning to completely demolish and rebuild the office space. This is very expensive. (Demolishing and rebuilding office space will likely cost at least $25-$40 per square foot depending on your location.) Determine whether you are looking for space which is mostly open concept, or which has a large number of smaller or larger offices. This will allow you to cull options that do not fit.
How important are ingress and egress during peak traffic periods? The layout of the site will determine the ease or difficulty of peak traffic access.
Signage
Is signage important? You may need to consider restrictions imposed by the landlord, local government and subdivision deed restrictions. If signage is important, obtain a written copy of all signage restrictions soon after becoming seriously interested in office space. Obtain candid insights from your tenant rep broker regarding signage for the office building.
Parking
Do you require a high amount of parking? (4 or more spaces per 1,000 square feet of space is a relatively high amount.)
Rental Rate Options
Rental rate options include: gross, gross plus expense escalation, modified gross, and triple net. A gross lease simply has a rental rate and no allowance or adjustments for expenses. Gross plus escalations includes a base level of rent and expenses in excess of a defined level. The defined level is often the expenses for the year the lease is signed. In a modified gross lease, the tenant pays rent and some of the expenses directly related to his space. These often include utilities and janitorial. This type of lease can also provide for expense escalations. In a triple net lease (NNN), the tenant pays rent and all operating expenses. Operating expenses include insurance, taxes, maintenance, repairs, utilities, janitorial, etc. In general, a gross lease favors the tenant by providing a fixed level of total payments.
Amenities
Following is a list of amenities available at many office buildings:
Open parking
Covered parking
Garage parking
A/C access
Atrium Types Of Manufacturing Process
Banking / ATM
Cardkey access
Computer Brand Analysis Template facility
Conference room
FedEx drop
Food Service
Handicap Facility
Health club
Office supply
Postal service
Print shop
Secretarial service
Security
Sprinkler
Sundry shop
Travel agency
Tunnel access
Evaluate Amenities Important to You
Initially, determine which amenities are essential. Adding a large number of amenities to your criteria may eliminate too many office space options. It might be nice to have a print shop in the building, but it would probably be even nicer to have a rental rate of $15 per square foot versus $19 per square foot.